I had the privilege of traveling down to South Carolina to Hidden Acres in Marion, SC to document a love story. Morgan and Jarrod's day was filled with tears of joy and tons of emotion. Their day was a joy to capture, when a couple can show their emotions and you can feel the love and affection they have for each other which made the day just fly by.
I had such a great time getting to know their friends and family and doing my best to learn everyone's name that started with the letter J. (inside joke)
The storm clouds hovered over our heads all day long and we had plenty of rain. Just a day or two before their special day lighting had struck the well at hidden acres, but their staff was on top of things and they were able to dig another well in time for their wedding day!
This mid- August South Carolina weather did not disappoint, plenty of humidity and heat to go around. That was no detraction from the party that ensued after their ceremony. Plenty of great food and lots of drinks flowed freely as everyone had a wonderful time.
I even captured a few folks shotgunning a couple of beers (Thats a first for me at a wedding) Thank you Morgan and Jarrod :)
I had a great time and it was a privilege to document their day.
Take a peak at a few of my favorites from the day.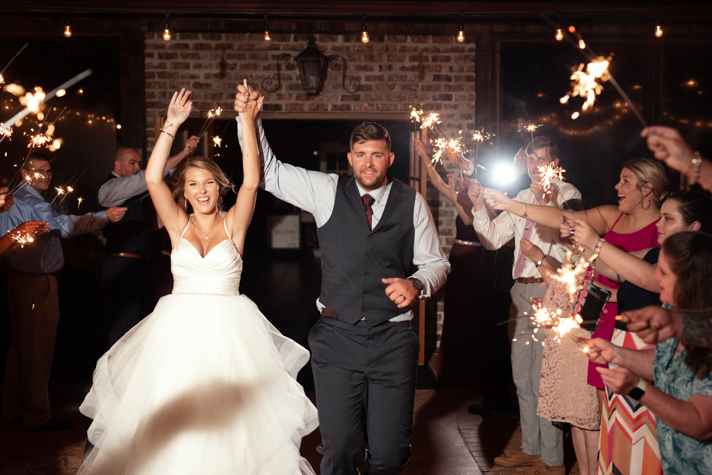 ©2019 Eric Cox Photography LLC
Serving Bucks County, PA and Philadelphia. If you have a destination wedding, please reach out and we can discuss options for that as well. I travel back to North Carolina frequently, so don't hesitate to reach out if you are from NC.
I'm also an Elopement Photographer, so if you are eloping instead of having a full wedding ceremony, please get in touch. I would love to learn more about your plans.
Veteran Owned And Operated.
If you were recently engaged I would love to chat, please reach out and let's chat about your photography needs.
If you need more info about my services don't hesitate to reach out. Just hit the button below